 That's right. No dyes. No food colorings. No artificial flavors. No chemical preservatives. Just 100% fruit, herbs and vegetables. We offer intense, unique flavor combinations that create amazing tasting cocktails. You will taste the difference and thank us for "keeping it real".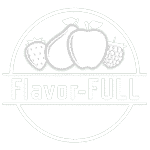 "Jam" Packed with Goodness
Barmalade® is concentrated, which simply means our products are mostly fruit. We didn't add a bunch of water to make you think you got more product than you actually did. You get exactly what you paid for. You're welcome. When you have this much yumminess packed into one container, there's no need to use more than 1 oz. to create one delicious 9 oz. cocktail. That means you spend less per cocktail than with the other guys. Which means more cocktails (and fun). There's no need to add wheat, rye, barley or triticale, so, yep, all our flavors are gluten-free. Unlike any other mixer on the market, all Barmalade® products have a 30-day opened, refrigerated shelf life.
Add a squeeze of Lemon or Lime
Add Ice and Shake Vigorously
Never hand-muddle another drink again!  With Barmalade®, you can create great tasting, custom cocktails in less time.
Increased Revenue
Decreased prep time
No hand-muddling
Faster delivery time
Reduced shrinkage and food costs: fruit and herbs for garnish only
Long shelf life: 30 days opened, 1 year unopened
Quality & Great Taste
Consistent flavor profile. Every drink. Every time.
Natural ingredients. Always.
Versatility
Alcoholic cocktails:  mix with favorite spirit – recommended recipes provided
Non-alcoholic cocktails:  mix with club soda, juices, etc
Expand on recommended recipes: create your own signature cocktails