Ingredients
1 oz Grapefruit-Elderflower Barmalade®
1 ½ oz Grapefruit Flavored Vodka
½ oz Gin
Squeeze 1 Lemon Wedge (¼ oz)
Add Ice and Shake Vigorously
Ingredients
1 oz Strawberry-Kiwi Barmalade®
1 ½ oz Lemon Flavored Vodka
Squeeze 1 Lemon Wedge (¼ oz)
Add Ice and Shake Vigorously
Ingredients
1 oz Mango-Habanero Barmalade®
1 ½ oz Reposado Tequila
½ oz Orange Liqueur
Squeeze 2 Lime Wedges (½ oz)
Add Ice and Shake Vigorously
Ingredients
1 oz Apple-Pear Barmalade®
1 ½ oz Bourbon
½ oz Sweet Vermouth
4 dashes Angostura Bitters
Shake Vigorously and Serve Over an Ice Sphere
Ingredients
1 oz Blackberry-Mint Barmalade®
1 ½ oz Whiskey
Squeeze 1 Lime Wedge (¼ oz)
Add Ice and Shake Vigorously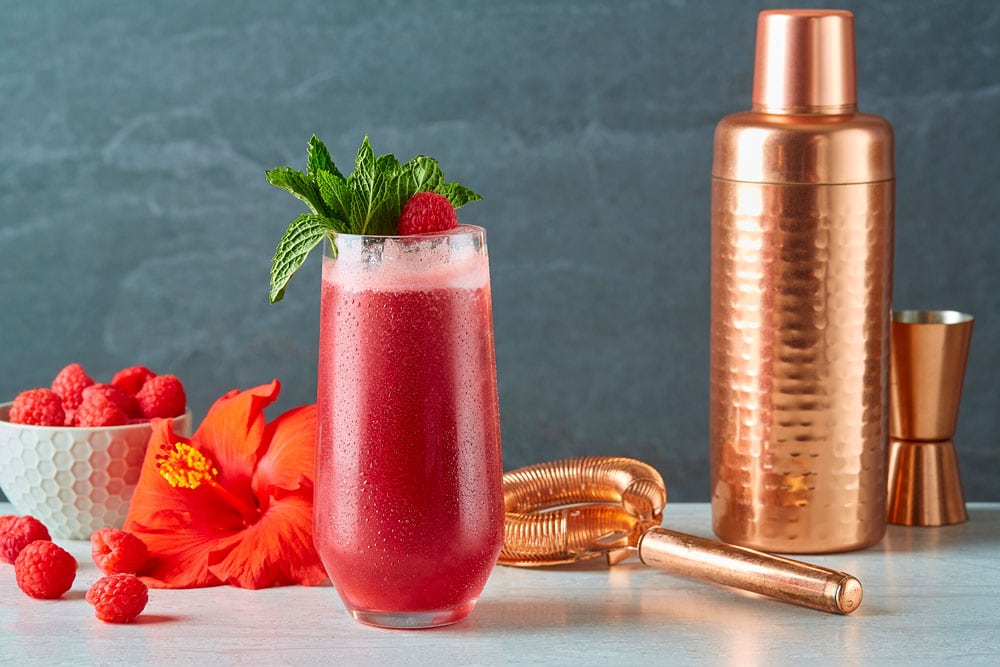 Ingredients
1 oz Raspberry-Hibiscus Barmalade®
2 oz Gin
½ oz Lemon Juice
Egg White
Add ice, shake vigorously, strain and dry shake.
Pour over fresh ice in a tall glass and garnish with fresh mint bouquet and raspberries.
Ingredients
1 oz Berry-Basil Barmalade®
1 ½ oz Vodka
Squeeze 1 Lemon Wedge (¼ oz)
Add Ice and Shake Vigorously
Ingredients
1 oz Passionfruit-Lemongrass Barmalade®
1 oz Silver Rum
1 oz Zaya, Dark Rum
½ oz Triple Sec
¼ oz Plantation Pineapple Rum floater
Shake Vigorously with Diced Strawberries and Ice
Ingredients
1 oz Blood Orange-Guava Barmalade®
1 oz Vodka
¼ oz Pomegranate Liqueur
¼ oz Grand Marnier #2 (Raspberry-Peach)
½ oz Lemon Juice
2 oz Light White Wine (Albariño is our preference)
Simple and easy recipes are found on each pouch of
Barmalade
®
, however bar managers and bartenders are encouraged to try their own recipes and create their own custom cocktails.