Welcome to the Cocktail Revolution®! Barmalade® is a line of 100% all natural premium fruit mixers that offers unique flavor combinations so you can easily create craft cocktails in under 1 minute! Learn more about what makes Barmalade® the best thing to happen to cocktails since…well, cocktails.
At-Home Cocktailians
Operators
Max Number of Ingredients 100% All Natural Fruit Mixers
That's right. No dyes. No food colorings. No artificial flavors. No chemical preservatives. Just 100% fruit, herbs and vegetables. Great Tasting
We offer intense, unique flavor combinations that create amazing tasting cocktails. You will taste the difference and thank us for "keeping it real".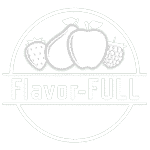 "Jam" Packed with Goodness
Barmalade® is concentrated, which simply means our products are mostly fruit. We didn't add a bunch of water to make you think you got more product than you actually did. You get exactly what you paid for. You're welcome. Less is More
When you have this much yumminess packed into one container, there's no need to use more than 1 oz. to create one delicious 9 oz. cocktail. That means you spend less per cocktail than with the other guys. Which means more cocktails (and fun). Gluten-Free
There's no need to add wheat, rye, barley or triticale, so, yep, all our flavors are gluten-free. Long Shelf Life
Unlike any other mixer on the market, all Barmalade® products have a 30-day opened, refrigerated shelf life.